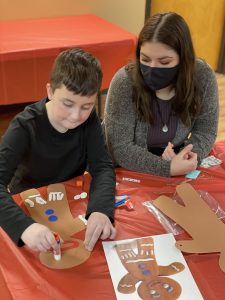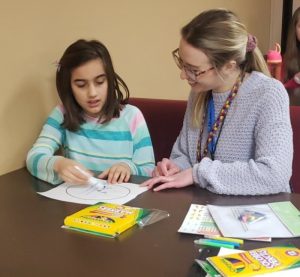 Offered in our Northwest Indiana location. 
What is Behavior Management?
Behavior Management is the process of systematically applying interventions based on the principals of learning theory to increase socially significant behaviors and decrease behaviors that may be harmful or otherwise inhibit independence. Behavior Therapy utilizes observations, interviews and functional assessments to gain insight into the function, or reason, for the behavior in order to guide intervention strategies.
These home- or center-based services are provided by highly trained Master's Level Behavior Clinicians and overseen by a Board Certified Behavior Analyst (BCBA) as well as a Licensed Clinical Psychologist.
Assessment
Behavior Clinicians with AccessAbilities, Inc. use the most up-to-date assessments and measurements, in combination with qualitative observations and Individual and Stakeholder feedback.
Behavior Support Plans
Behavior Support Plans represent a finished product from which the team can operate with clear goals and well developed strategies for encouraging adaptive behaviors across all settings and scenarios, while working to decrease behaviors of concern.
Staff Training
We understand that the job of the Behavior Clinician does not and should not end at the creation of a plan. Our Behavior Clinicians are constantly working to train staff, families, and other stakeholders to assure the best possible environment for our individuals. This includes regular staff meetings and participation in inter-disciplinary team planning.
Continued Support
AccessAbilities, Inc. assures a Behavior Clinician is on call at all times for emergency support. All Behavior Clinicians are available during normal business hours for consultation or to address needed changes.
Furthermore, after the creation of the Behavior Support Plan, the Behavior Clinician continues to measure, adjust, and document work being done. This comes in the form of quarterly summaries that are shared with the inter-disciplinary team, as well as the individuals, family, and other stakeholders.
Human Rights Committee
AccessAbilities, Inc. maintains a Human Rights Committee comprised of Behavior Clinicians, individuals, family members, community members, mental health, and medical professionals. This committee serves to approve all methods of behavioral modification within a behavior plan to assure the least restrictive environment for all individuals. The Human Rights Committee holds monthly meetings to review and provide feedback on our practices to ensure that the individual's rights are at the forefront of our practices.
Our Team Approach
In order to promote and prioritize a team approach to behavior management, our Behavior Clinicians work to include as many people as possible who are knowledgeable about the individual(s) in the process of behavioral assessment, the planning of the behavior support plan, and the implementation of the behavior support plan.
Social Skills Groups
Social Skills Groups are used in Behavior Management programs to teach appropriate ways to interact with others through general instruction, live practice, role-play, and feedback using games, activities, and discussions. These small groups are typically comprised of 4-8 individuals with disabilities, facilitated by a Master's Level Behavior Clinician, and overseen by a BCBA.
We are currently hiring new behavior clinicians. If you have Medicaid Waiver experience, a Master's Degree (or higher) in a Social Services field, and are interested in employment as a Behavior Clinician, fill out an application here.